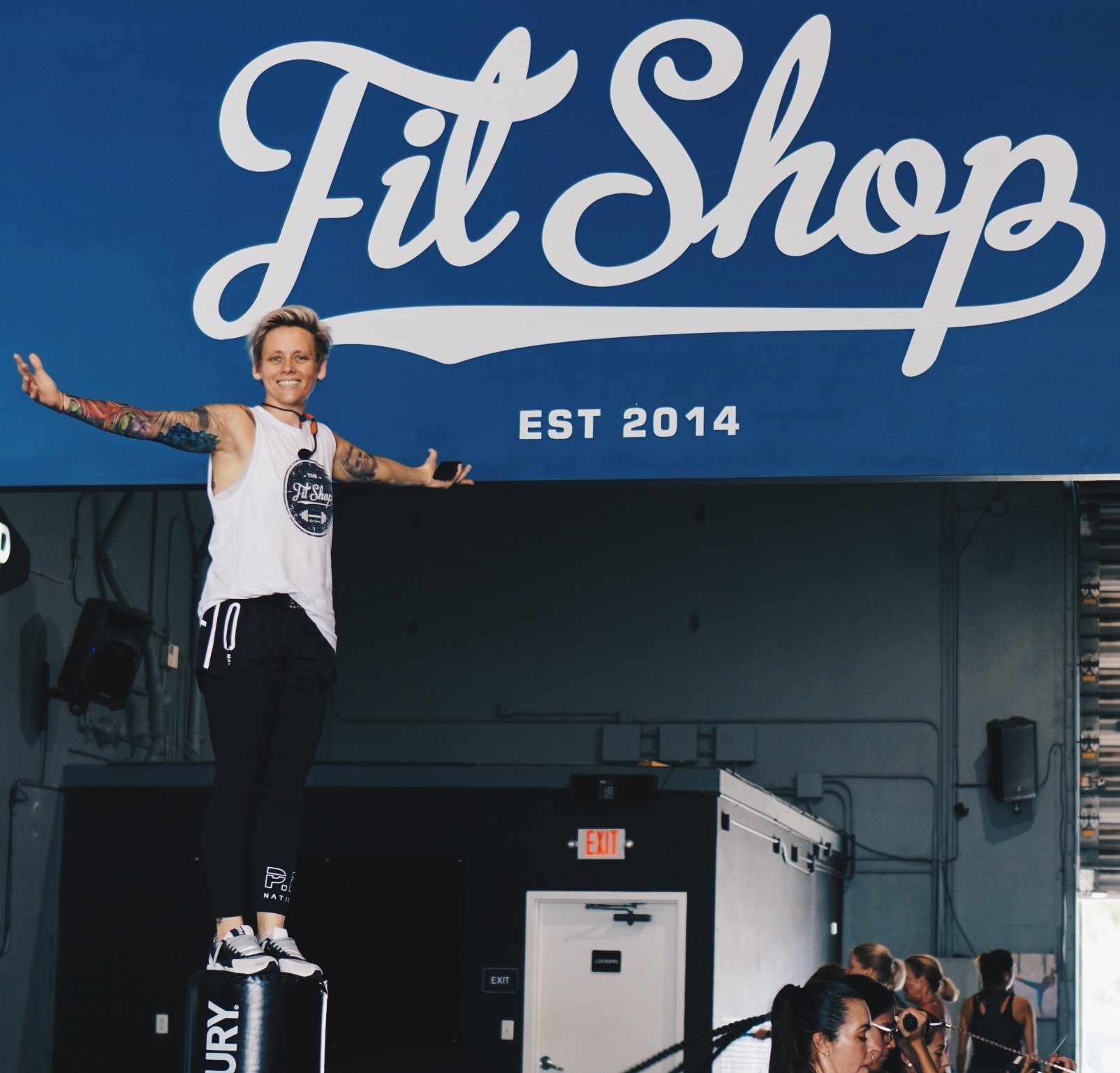 Founder, Owner & Lead Trainer
Kaisa is certainly no newcomer to the world of fitness. Starting Tae Kwon Do at just 4 years old and earning her Black Belt by age 8, she's been a ninja her whole life! She trained her heart out and competed in hundreds of tournaments, even making it all the way to the Junior Olympics. When she Finished high school, Kaisa became a fully licensed Multi-Engine, Instrument-Rated Commercial Pilot, but after flying for 6 years, she realized she wasn't doing what she loved, which was teaching and helping people.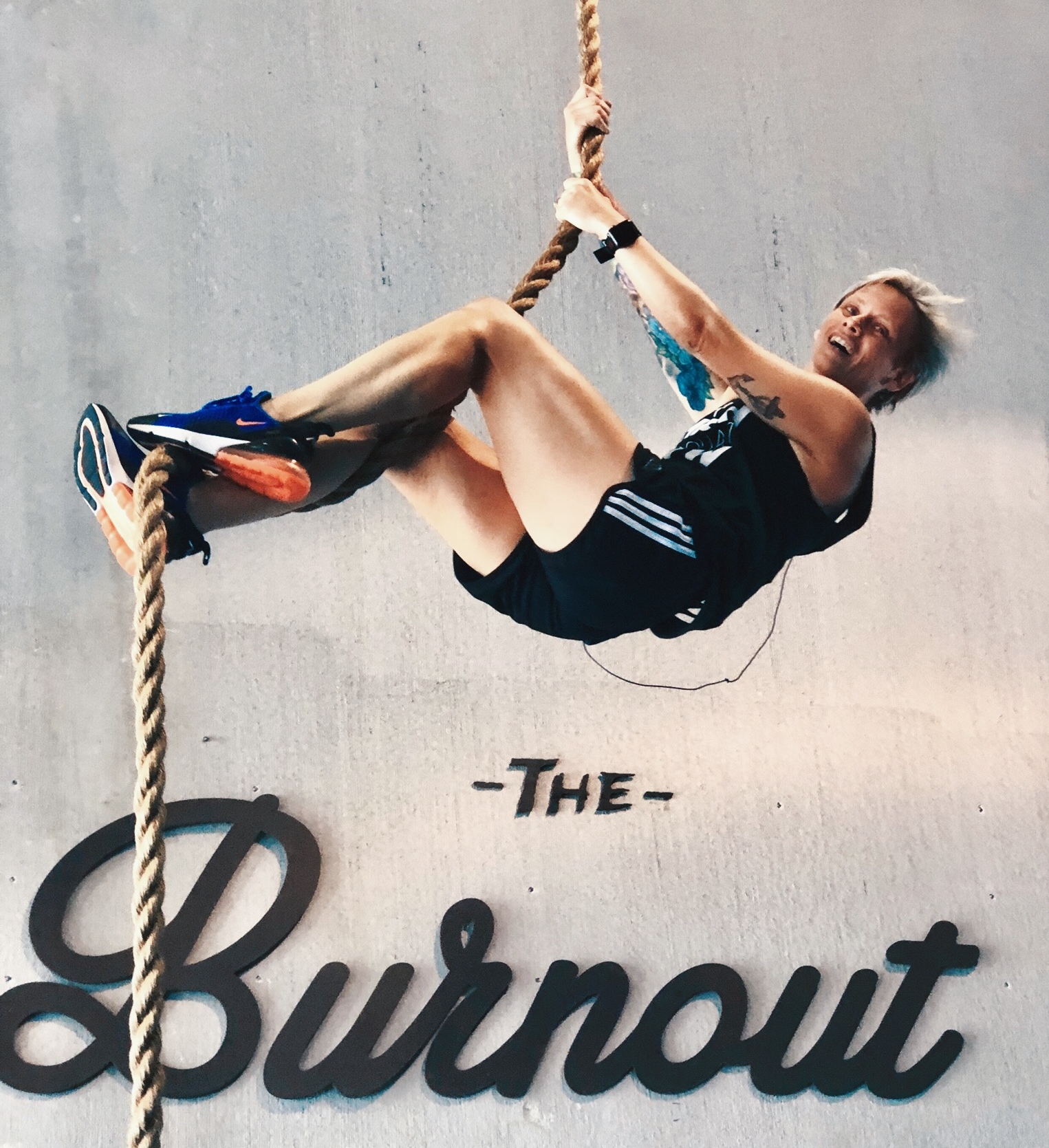 In 2009 Kaisa completely shifted gears and opened up Kaisa's Kickboxing. For 5 strong years she poured her heart into Kaisa's Kickboxing, watching it grow and grow. When it finally outgrew its location, there was only one obvious choice: go bigger. In 2014, The Fit Shop was born, turning Kaisa's group of dedicated clients into a full-blown fitness community, and it wasn't long before people started to take notice (read more).
Creating a judgment-free, kind and inspiring space where people can go not only to get in the best shape of their life, but to see familiar faces and feel just as important as the person next to them is Kaisa's favorite part about being in this business. The energy you feel when you're at The Fit Shop is Kaisa's heart and soul. If you haven't felt it, then you haven't been here, so come to The Fit Shop and check her out!
Jesse Perez
@primerofitness - Trainer
Personal trainer for 20 years

Recently moved from Chicago to Miami

Does 100 burpees a week in honor of his grandmother who is 101 years old
Favorite Workout: Everything!
Go-to Cheat Meal: Bacon cheeseburger, fries & a chocolate shake
Quote to live by: "Do what you feel is right, and who gives a sh*t what others think!"
Pinar Akkelle
@pinar_akkelle - Operations Manager
Florida International University Graduate in Hospitality Management

Loves to watch HGTV Fixer Upper show

Of Turkish descent and proud!
Favorite Workout: Kettlebell Training
Go-to Cheat Meal: ROKBRGR's Crispy Chicken Sandwich
Quote to live by: "Nothing is true, everything is permitted."
Mishy Duchman-Mamane
@b_fitwitmish - Trainer
Has 4 brothers (one of which is her twin!)

Lived in Tel Aviv, Israel for a year

Just had a beautiful baby girl named

Nili Rose with her husband
Favorite Workout: Burpees
Go-to Cheat Meal: Ben & Jerry's Milk and Cookies Ice Cream & Spaghetti Marinara
Quote to live by: "Don't wait for things to happen. Make them happen!"
Jennifer Kurack
@nowhey_itsjen - Front Desk Associate
Studies exercise physiology at Barry University

Bikini competitor for the past 3 years

Loves baking desserts (even though she has to keep a strict diet)
Favorite Workout: Resistance Training
Go-to Cheat Meal: Cheeseburger and fries and chocolate cake for dessert
Quote to live by: "Get smart, have fun, and be the best you can be." -Dad
Dallas Jones
@_dallasj - Trainer
Lives in Miami, but can't swim

Won't eat cheese on a sandwich or burger, but his favorite food is lasagna

Named after the Cowboys
Favorite Workout: Tune-Up (exclusively at The Fit Shop!)
Go-to Cheat Meal: Pizza (likes cheese on this too…still no cheeseburgers)
Quote to live by: "It ain't about how hard you hit. It's about how hard you can get hit and keep moving forward. That's how winning is done."
Vanessa Chang
@fly007lynn - Trainer
Has done Chinese Kickboxing Sanshou for 3 years

Studied acting for 3 years & loves going to the theater

Total coffee lover
Favorite Workout: HIIT, boxing, weight training & yoga
Go-to Cheat Meal: Fried chicken & waffles
Quote to live by: "The secret of change is to focus all your energy not on fighting the old, but on building the new."
Eva Iglicki
@evashift - General Manager
Kaisa's beautiful wife!

Moved to Miami from Venezuela

Has two amazing son's
Favorite Workout: Anything at The Fit Shop (especially Kaisa's classes)
Go-to Cheat Meal: Steve's Pizza
Quote to live by: "One good thing about music, when it hits you, you feel no pain."
Nicole Kardys
@dancewithnic - Marketing & Communications
Was a Miami HEAT Dancer for 4 seasons (& has 2 championship rings to prove it!)

Has a Bachelors of Science degree in Business Management

Started working out with Kaisa in 2009, when she first opened Kaisa's Kickboxing
Favorite Workout: Burnout (exclusively at The Fit Shop!)
Go-to Cheat Meal: Checkers' Baconzilla & Fully Loaded Fries
Quote to live by: "Live and let live."